RentKhoj, an online rental platform, is being created to meet all companies' and individuals' basic yet essential requirements. Our core activity is to rent out IT Office products, office furniture, vehicles, etc. Besides providing the branded products on rent, we offer the best support service whenever needed. We strive to live up to our motto of leaving up the customer's expectations by providing the top-notch products from the best companies on rent by using sustained growth, a focused vision, and carefully devised missions.
Choose from the wide range of refurbished and brand-new products available with customizable tenure periods to suit your requirements. We provide fast and flexible rental services for all IT equipment types that include laptops, desktops, tablets, phones, and even LED TVs and monitors from the top brands such as apple at budget-friendly cost when and where you want.
We make it easier for you to work and study at home with superior quality products that are available in different configurations and flexible rental plans.

10 Years Experience

Flexible Delivery

Free Installation

After Sales Support

5 Years Warranty

One-Stop Solution
It is not always necessary to buy new products when you can rent them. Therefore, Rentkhoj is the one-stop solution for all your needs, such as laptop, desktop, phone, vehicle, furniture, etc.

Hire Products with Flexible Schedules
All our products are available with flexible schedules and packages. So, you can hire products as per your requirements.

Top Branded Products
We don't deal with local brands. We have a range of top brands with the latest technologies.
Our motto is to provide the best services to our customers to build a long-term relationship with them. At times customers might have some emergencies like their equipment might break down, or they might need equipment for a short period, it is useless to buy new products in such cases, that is when we come into play, we provide you with a wide range of products with 100% guarantee that will surely meet your requirements. We have a futuristic and environment-friendly approach. We believe in a greener environment, thus refurbish our products, which reduces the production level and reduces pollution. We provide high maintenance that ensures that the products work smoothly and install the required software to ensure that the equipment is virus-free. The most important aspect of our service is to build a long-term relationship with our clients and keep them satisfied.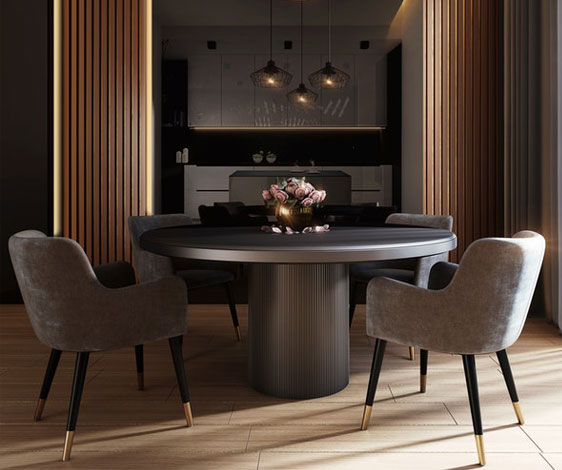 With the pandemic prevailing, I was looking for some rental services to work at home effectively. That is when I came across Rentkhoj; I rented a MacBook pro, providing a high-performance level and running smoothly.
I had recently damaged by Samsung phone and was low on budget and decided to rent a phone for my office work until I bought a new one. Rentkhoj provided me with an iPhone and, it is running very smoothly, which is allowing me to complete my work at a fast rate.
I wanted a laptop for my office work for long term use and fortunately I found RentKhoj. Their service is awesome and they have the latest technology and good quality laptops at the cheapest price. I am Really very impressed with their service.
I took a laptop on rent from RentKhoj and they provided me with very good services and the staff were also very generous. I love the way they deal with their clients.They gave me the laptop on rent in great condition and all worked properly with no flaws. The best part was that the amount is too cheap for the quality. Had a Great Experience!
India's First Office Equipment Rental Organization Situated in Noida.
High-Quality Products & Comprehensive Range
Our combined collaborations with different partners allow us to cater to premium-quality Office IT products, vehicles and furniture for our clients. The comprehensive infrastructure and inventory allow us to deliver high-quality Office IT products.
Our primary emphasis is to come up with a high-quality product from conceptualization to development that adds to elegance of every business.
RentKhoj tries to touch every part of your life, from all workplace supplies to functional work desks and office chairs. If you're a freelancer working from home or beginning to develop your office as an entrepreneur, we have just what you need.
Rapid Response : Our staff is here to support you at every step of the way, whether it is supporting you with orders and distribution or securing timely returns and payments. Just give us a shout, and in a matter of minutes, we'll respond.
Quick Delivery : The delivery of office supplied and furniture can be a tiresome and time-consuming job. It may be an expensive investment to initially open a company or to move an existing business, but we keep stock on your behalf at RentKhoj and offer quick and hassle-free delivery.
Lesser Documentation: Your profile will be checked with only a few basic documentation and publicly accessible information. Our reporting process is easier, quicker and hassle-free as compared to loans.
Customized Office Furniture: We offer fluid customization options to order any piece of furniture you choose for your office needs. People are unique and so are their tastes and desires, so we make sure you have a room according to your taste. We widen our horizons from converting houses into comfortable work from home solutions to building workspaces that affect employee performance and productivity. For your business, we have the perfect furniture, regardless of the scale or vertical of your venture. As per your budget, customize your office with trendy office furniture.
Customer service: Technology-driven customer assistance served with human enthusiasm. Our dedicated customer support team will direct you when you rent items on RentKhoj to choose the right one. When you need our help, we are only a call away.
Convenient Payment Options: RentKhoj is an end-to-end rental platform that is completely secure. Payment can be made by net banking or credit card. We also launched EMR in which your rentals can be translated into a quick and flexible monthly payment mode. We also launched the PayCash alternative for those who want to pay by cash, where you can pay the rental in cash.
Flexibility: Our clients' expectations change periodically. Renting furniture and office IT products provides a degree of convenience that you cannot obtain by buying directly.